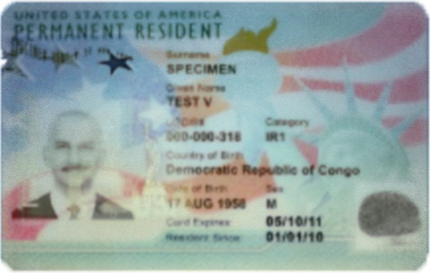 Receiving your green card gives you the right to live and work in the United States as a permanent resident. However, unlike U.S. citizenship, most green card holders are required to timely renew their green card. It's a necessary process that can be complicated due to the sometimes-confusing rules and requirements involved.
In this blog, we explain what you need to do to renew yours in accordance with the guidelines of the U.S. Citizenship and Immigration Services (USCIS) and how an immigration lawyer can help.

When Do You Have to Renew Your Green Card?
Although some green cards have no expiration dates, most are valid for 10 years. As a general rule, you should renew yours if it is due to expire within the next six months or you received it before you were 14 and that birthday has now arrived (unless your card expires before you turn 16).
If you are a conditional permanent resident, you need to file Form I-751, Petition to Remove Conditions on Residence, or Form I-829, Petition by Entrepreneur to Remove Conditions on Permanent Resident Status, to request that USCIS remove the conditions on your permanent residency and receive a green card that reflects your new status.

How Do You Renew Your Green Card?
To renew your card, you must complete and submit Form I-90 and provide supporting documentation, such as a copy of your current green card. This form can be complicated to complete, especially if you are seeking 'commuter' status allowing you to live in Canada or Mexico while working in the United States, but an experienced Florida immigration attorney can help you fill out and file it properly.
After USCIS receives your renewal application, you will be called to attend a biometrics appointment at a USCIS Application Support Center. During this appointment, your fingerprints will be checked against an FBI database, so if you have concerns about your criminal record, be sure to raise them with your immigration attorney beforehand.

What are the Consequences of an Expired Green Card?
If your green card is due to expire within the next six months, it is important that you apply for a new one as soon as possible, as the law requires you to carry a valid green card with you. You may have to show it to law enforcement or immigration officials as well as present it when you apply for a job or federal public benefits. Many employers will not accept an expired green card as proof of eligibility for employment and while an expired green card in and of itself cannot lead to deportation, carrying and presenting an expired green card may cause lots of delay, confusion, and even denial when traveling, seeking employment and getting a driver's license.

Contact a Florida Green Card Renewal Attorney
If you live in Florida and your green card renewal date is coming up, contact Attorney Ruth Jean. Jean Law Group can assist you by completing the renewal application, explaining what supporting documentation you will need to provide, and advocating for you if a mistake left you with a criminal record. To schedule a confidential consultation, please call (954) 278-9332