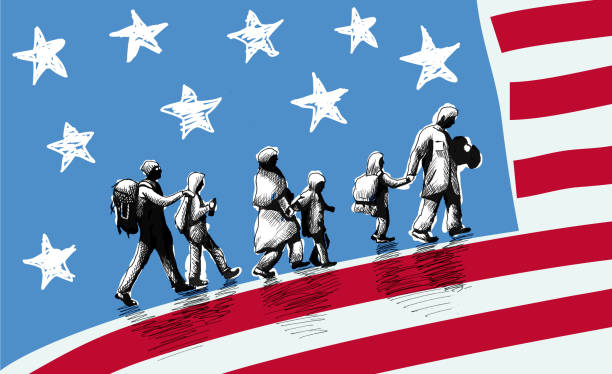 At one time, getting green cards for minor children presented challenges. As a U.S. citizen or lawful permanent resident, you could (and still can) petition for an alien relative to join you here, but some preference categories have such a backlog of visa applications that the process could take years. If that relative was a minor at the time you applied but turned 21 before a visa was ready, they essentially 'aged out.'
To solve this problem, the Child Status Protection Act (CSPA) was passed in 2002. It allowed children who turn 21 during the processing of their visa application to maintain their child status for immigration purposes.
Here is how the CSPA works:
If you petition for an immediate unmarried relative under the age of 21, their age is 'locked' at the time that you submit the application. In other words, if they are 16 at the time and a visa becomes available when they are 22, the processing time is subtracted.
If a beneficiary ages out while applying for their visa, forcing them to switch their application to a different visa type, their original application date is moved over to the new category.
If they are from certain countries and their age or status changes, the immigration petition will convert to a different category, although they may opt out of an automatic conversion.
Who is Eligible for CSPA Protection?
Your minor relative is eligible for age-out protection under the CSPA if:
They are the principal or derivative beneficiary of a pending or approved petition as of August 2, 2002.
No final decision was made on their immigration visa or adjustment of status application before the CSPA was enacted.
The child must seek to acquire permanent residence in the U.S. within one year of a visa becoming available. You can do this by filing the appropriate petition on their behalf. Depending on the circumstances, this could be a Form I-485, Form I-824, or Form DS-230. A Florida immigration attorney will provide the appropriate advice.
It is important to note that this law covers children of U.S. citizens, lawful permanent residents, and asylum and refugee applicants.
How Does the Opt-Out Option Work?
The CSPA allows petition beneficiaries to opt out of their preference category under certain circumstances. For example, if you are a lawful permanent resident and become a U.S. citizen after filing the petition, the child's preference category automatically changes. If the waiting period is shorter in their original category, they can opt out of the automatic conversion by notifying USCIS in writing.
Contact a Florida family immigration attorney
Like most immigration laws, the Child Status Protection Act can be complicated. If you are a U.S. citizen or lawful permanent resident and want to petition for a minor relative, Attorney Ruth Jean will explain how the process works and ensure that your relative benefits from the CSPA if necessary. To schedule a consultation, please contact Ruth Jean today.