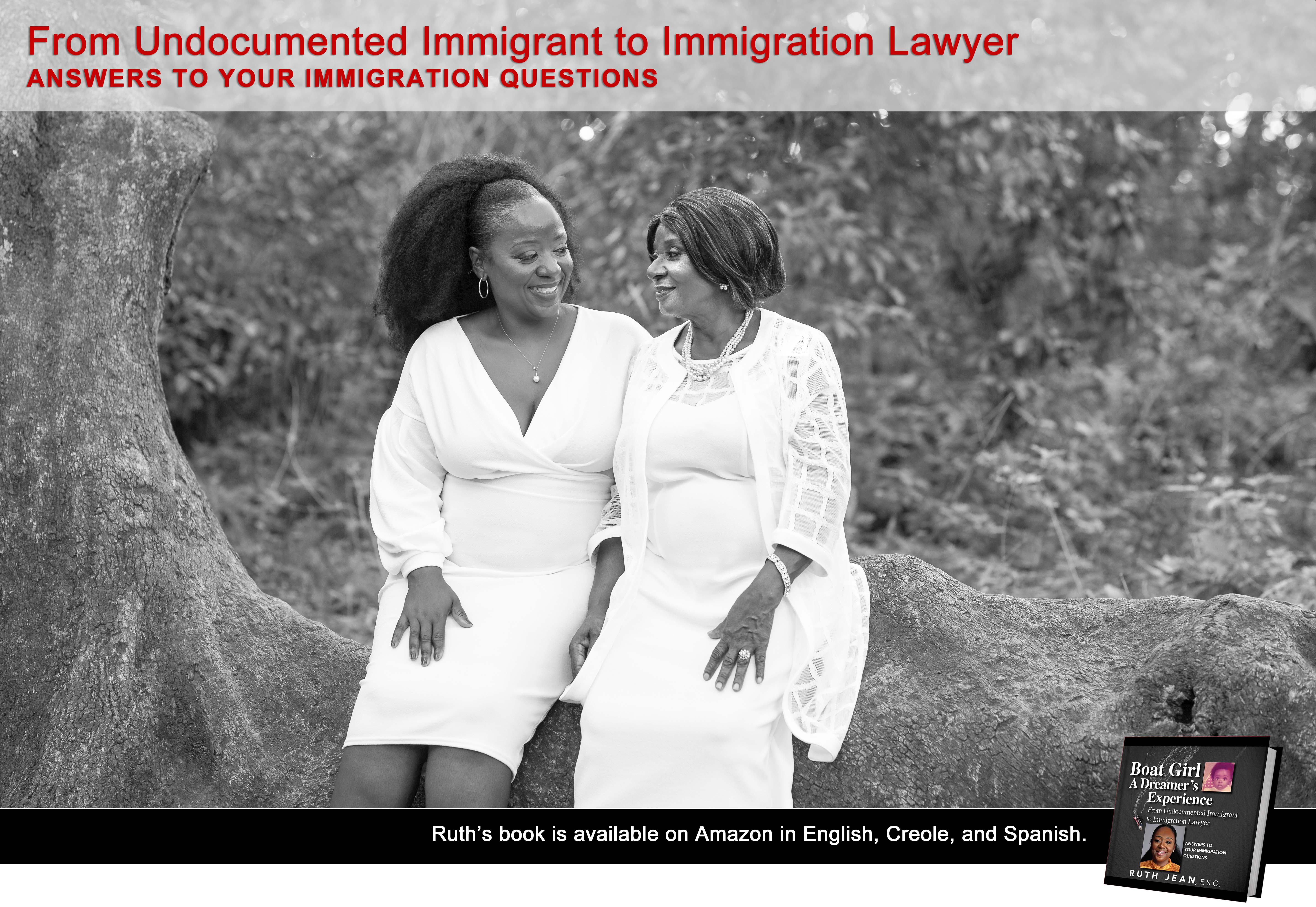 An Excerpt From Ruth Jean's New Book
TO BEGIN WITH…
Growing up, I always felt the need to know where I belong, where I fit in. My skin was Black, but because my parents and I were born outside of the United States, I didn't quite fit with the Black American community.
"Boat people" is what they called the influx of Haitians in the seventies and eighties that were fleeing from the Duvalier dictatorial regime. We literally came to the shores of South Florida by the boat loads, running away from dictatorship, seeking a better life, seeking freedom, seeking prosperity. I was too young to remember my boat ride here. I only know the stories that my mom told me—and her memory was crystal clear.
My mom is a complex woman, emotionally strong and street savvy. She is not highly educated—she has an elementary school education. But her wisdom and courage make her my hero.
My mom is what we call in Creole a "poto mitan," which means the pole that keeps a structure from collapsing—literally the middle pole. My mother fled Haiti in her late twenties and moved to the nearby island of Nassau, Bahamas. Her stay in the Bahamas lasted long enough for her to have three small children.
I am the oldest of the three. The three of us were born within two years of each other. Needless to say, we are close. When my mother decided to flee the Bahamas, I may have been about three years old. My baby brother was about one, and the baby was essentially a newborn. Mom heard that Dad was trying to send us to Haiti for us to be raised by our paternal grandmother, and she was not having it.
Even worse was how Bahamian authorities treated Bahamian- born children of Haitian descent. Although we were born in the Bahamas, we were not automatically Bahamian citizens and could be deported! Mom knew that being in the US would give her children the opportunity that she didn't have. She was taken out of school when she was a young girl, which happened often in her generation. Her aunt pulled her out of school, and she took care of her aunt's home. She cooked, cleaned, and ironed clothes, and in exchange, she was supposed to be sent to school. However, that never happened.
Mom would rather die than see her children go through what she went through as a child. She sought the land of opportunity. The US was a beacon of light and hope for the hopeful.
Mom was one of the hopefuls, but she was also desperate— desperate for her children to have what she didn't have. At that moment, Mom decided that everything she did would be for her children. She sacrificed everything for her children and would sacrifice her life, if necessary. I am now a mother of three, and I have come to understand the enormous sacrifice made by my mother. Her decision to take us by boat to the US changed my life forever.
To Be Continued...
Can't wait? Her book is available on Amazon in English, Creole, and Spanish. BUY NOW