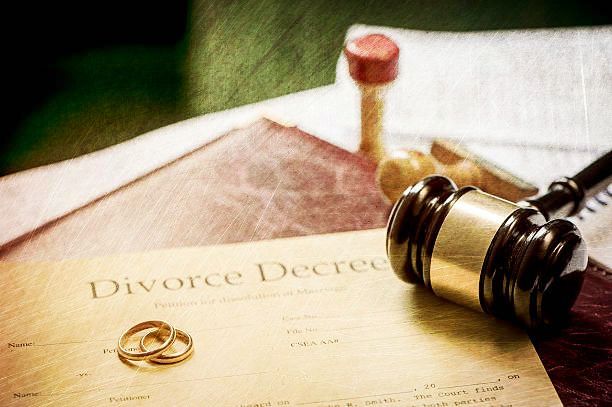 Immigrating to the United States is a multi-step process, even if you are married to a U.S. citizen. It can take awhile to obtain legal permanent residency and even longer before you are eligible to become a citizen yourself.
During that time, a lot can happen to your relationship, including divorce. Although any marriage can dissolve, the immigration consequences can be significant if you are not yet a U.S. citizen. In this blog, we go over your legal options when you need to change your status after divorce.
What Was Your Legal Status Before Divorce?
When you're divorcing a U.S. citizen spouse, your legal status will likely depend on your own immigration situation.
If You Have Conditional Residency
If you have already applied for lawful permanent resident status and a green card, you face a conditional residency for two years. After that point, you and your spouse may file a petition to remove the conditions and make you a lawful permanent resident. You may, however, request a waiver of the joint filing requirement under the following circumstances:
Your children and/or yourself would suffer extreme hardship if you were removed
Your U.S. citizen spouse abused you
Your U.S. citizen spouse is deceased, or
The marriage terminated for a reason other than death (i.e. divorce)
USCIS understands that marriage breakdown can happen to anyone. As long as the marriage was entered into in good faith, you can seek to waive the joint filing requirement. Be prepared to provide a copy of the final divorce decree, any evidence you may have confirming the end of the relationship, and any additional documentation that may be requested.
It is important to note that a waiver may be denied if USCIS believes that your marriage was only for immigration purposes and not bona fide. If this happens to you, an experienced Florida immigration attorney may be able to help you present a case showing that you married your spouse in good faith.
If You Are a Lawful Permanent Resident
Generally, filing for divorce after receiving your 10-year green card will not affect your immigration status. A divorce can, however, prolong the waiting period before applying for citizenship, depending on when it is filed. Applicants who were married for less than three years before the citizenship exam may have to wait five years. If a divorce occurs after three or more years of marriage, there is generally a three-year waiting period before you can apply.
If You Are a Victim of Domestic Violence
Domestic violence victims and their children may qualify for special visas. If you are an abuse victim spouse and under conditional status, you may be able to request a waiver of the joint filing requirement. You may also be able to remove the conditions on your residence by filing a petition for removal with an attorney's help.
Under the Violence Against Women Act (VAWA), victims of abuse or domestic violence who lack lawful status may qualify for a green card. When you apply, you must be prepared to provide proof of abuse, as well as an affidavit of good moral character and any other evidence USCIS may require.
Divorce Doesn't Have to End Your American Dream
If you're going through a divorce while your immigration case is in process, speak to a Florida immigration lawyer who can recommend the best options for changing your status and maintaining your residency. Attorney Ruth Jean at Jean Law Group has assisted many newcomers in your position and can do the same for you.To schedule a confidential consultation, please call (954) 278-9332 or contact our office online.